Welcome to ORP.ca | Off Road Productions
A good website changes often. That can be accomplished in a variety of ways, from small changes to text, adding special offers to generate leads and by updating photos.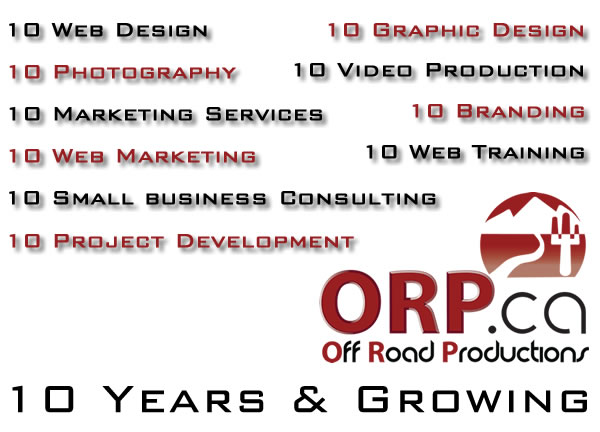 Some changes are subtle, and some are more obvious, even startling in their contrasts.
Websites are the cornerstone of any successful advertising campaign. The golden rule of marketing today is that you need to build relationships with the people you want to do business with. Effective marketing requires a diversity of media and approaches.
To grow your vision, you need to work with an experienced company who understands that the key to their success is YOUR SUCCESS.
To start the conversation, call us today. 705.671.1114.
It All Starts With an Idea
idea n. a plan, an opinion, a creative thought.
At ORP.ca|Off Road Productions, experience tells us that good marketing starts from an idea. Good marketing begins with an open conversation, establishing time lines, setting metrics and building a strategy.
Good marketing starts when a good strategy is brought to life, measured, and adjusted. Great marketing evolves from an idea and is nurtured into something more. Something that inspires people to act.
Call us: 705.671.1114